Best Men's Colognes To Attract Females You'll Just Love
coupon4all.com
Whether it's your first date or your 10th wedding anniversary, you should make a good impression on your partner. And choosing the right perfume also helps you score points in the eyes of your partner and others. Even if you're not a fan of perfume, you should have at least one bottle of perfume in your closet. Why? Because the attractive scent may take your dating game to the next level. But which are the best men's colognes women love? Read to the end of the post to know more about the best men's colognes to attract females.
Cologne vs perfume, what's the difference?
Before entering the world of scents, you should know the difference between cologne and perfume. The main difference between these two products is in the formulation and concentration of essential oils in the fragrance. Usually, perfume has a higher concentration of essential oils than cologne, about 20-30%. Meanwhile, cologne has about a 2-5% concentration of essential oils and is often more diluted with alcohol or water. That's why the longevity of cologne is less than perfume.
Like perfume, cologne also has many characteristic scents, such as bergamot, woodsy, musk, warm vanilla, etc. In general, cologne is usually contained in large glass bottles but is cheaper than perfume.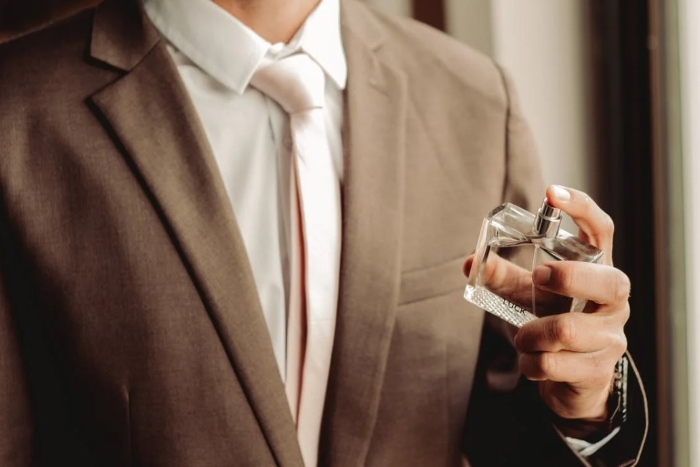 What scents attract females the most?
We agree that there is no exact answer to this question, it is up to each individual. However, a number of polls have been conducted that show the following scents are sexiest to women.
Musk scent: Most women love this scent. Because of its seductive properties and long-lasting scent, musk is considered a valuable flavoring ingredient in the perfume industry. And many of the best mens colognes have a base or mid note of musk.
Clean scents: colognes with mint and clean scents that are easy-to-attract women. It gives the impression that you are clean, well-groomed, and maybe a careful person. At the moment, more and more perfume makers are experimenting with mint scents in the top notes.
Woodsy scents are ones that smell like wood, including cedar, sandalwood, and patchouli. Cologne with these scents will add to that masculine sexiness that many females love.
Warm scents: Fragrance notes such as vanilla, citrus, chamomile, etc. are ideal for a winter mood. And colognes with these scents also help people feel relaxed, aiding in attraction.
Besides the fragrance notes, you should consider a few criteria, including your skin type, longevity, season or time of the day when selecting the best men's colognes to attract females. Not all expensive colognes are for you, so we highly recommend you try it out or buy a sample to test first. Down below, we give some suggestions of the best colognes to attract females and you can consider opting for the right one.
Best men's colognes to attract females: Top picks
Acqua di Gio by Giorgio Armani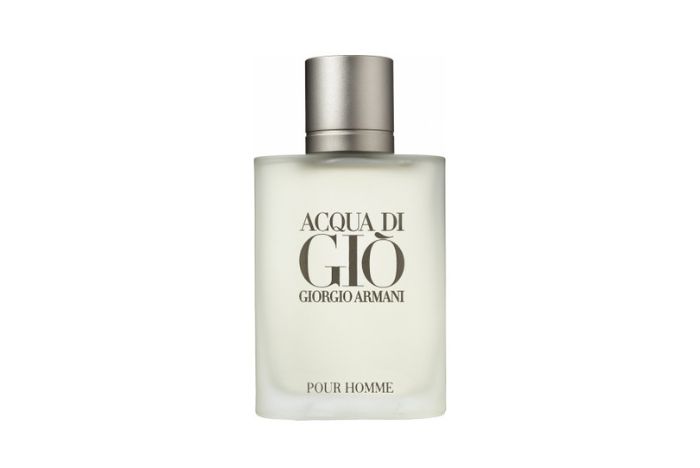 Bask in the signature masculine scent from designer Giorgio Armani when you add Acqua di Gio to your daily routine. First appearing in 1996, this scent lasts a long time, with light woody notes combined with citrus notes of orange and lemon, bringing freshness to your day. Specially formulated for men, this cologne also has a scent of nutmeg and bergamot with cedar. Acqua di Gio is marketed for winter use but is not a problem for spring and summer use. Over time, it still deserves to be the best men's cologne of all time. This item is available on Fragrancenet now, and you can find and use Fragrancenet Coupon Codes 40% OFF and other codes from our site to buy colognes for men at bargain prices.
Characteristics:
- Top notes: Lime, Lemon, Bergamot, Jasmine, Orange, Mandarin Orange, and Neroli
- Middle (heart) notes: Sea Notes, Jasmine, Calone, Peach, Freesia, Hiacynth, Rosemary, Cyclamen, Violet, Coriander, Nutmeg, Rose and Mignonette
- Base notes: White Musk, Cedar, Oakmoss, Patchouli, and Amber
- Recommended use: It's suitable for winter, but you can use it on spring and summer days as well.
- Longevity: 7-9 hours
Versace Eros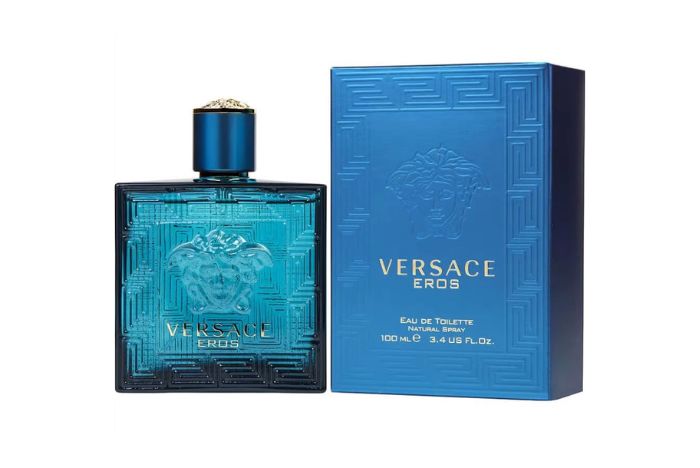 If you are in the market to look for the best cologne for men to attract women, do not miss out on this cologne. Being considered the Greek god of love, this cologne will help you get a good impression on your partner or friends on important events. With the perfect blend of mint, green apple, and Italian lemon, this fragrance will bring a sensation of fresh air. The warm scents of tonka beans in the middle note, and followed by woodsy vetiver and oakmoss, will give a sensation of vitality and seduction.
Characteristics:
- Top notes: Mint, Green Apple, and Italian Lemon
- Middle notes: Tonka Bean, Ambroxan, and Geranium
- Base notes: Madagascar vanilla, Virginian cedar, Atlas cedar, vetiver and Oakmoss
- Recommended use: Summer use
- Longevity: 6-8 hours
Dior Sauvage by Christain Dior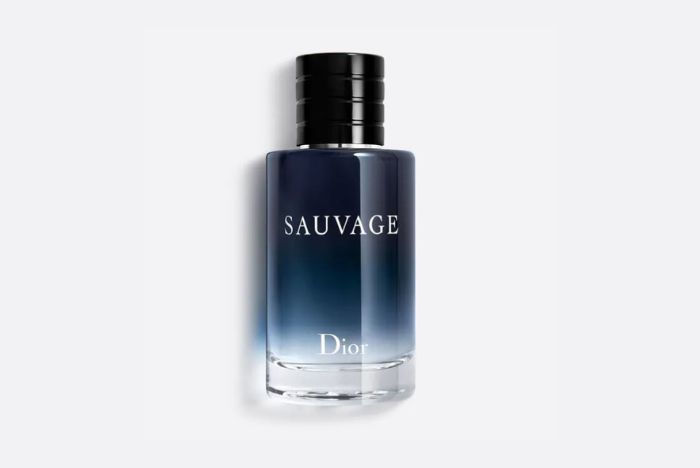 Are you ready to show your wild side and attract your woman with this timeless scent? With a composition of natural ingredients and a woody base, including ambroxan, cedar, spicy Sichuan pepper, and bergamot, this product has a warm base and freshness, being suitable for gentlemen. Add this best cologne to attract ladies to your daily routine, by applying it to your pulse points or dabbing a little on your collar, it will last as long as possible to add your allure.
Characteristics:
- Top notes: Pepper, Calabrian Bergamot
- Middle notes: Geranium, Lavander, Vetiver, Patchouli, Sichuan pepper, Pink pepper, Elemi
- Base notes: Labdanum, Cedar, Ambroxan
- Recommended use: Day, fall and spring
- Longevity: 10-12 hours, ultra-potent for the first 4-6 hours
La Nuit de l'Homme by Yves Saint Laurent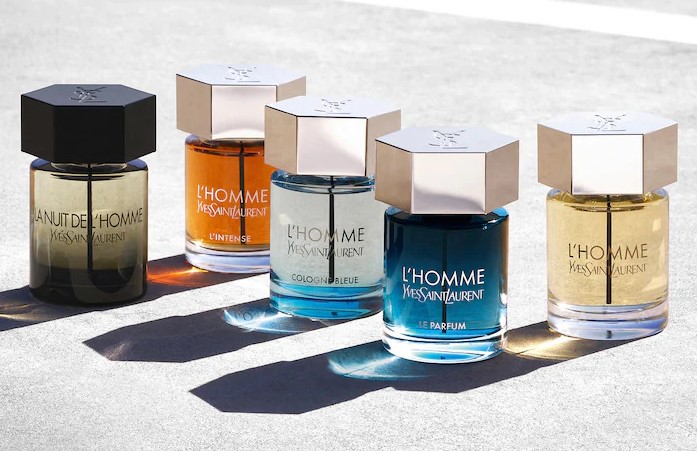 Turn to this mens cologne that attracts women by Yves Saint Laurent when going out or staying in with your date. The La Nuit de l'Homme by Yves Saint Laurent is the perfect balance between floral and masculine - a beautiful fragrance for romantic occasions. With the combination of fresh, yet deep and mysterious scents with notes of cardamom, bergamot, lavender, cedar, and coumarin, you can't go wrong with other classic colognes.
Characteristics:
- Top notes: Cardamom, Bergamot
- Middle (Heart) notes: Lavender, Virginia Cedarwood, Black pepper,
- Base notes: Vetiver, Tonka bean, caraway
- Recommended use: Night, year-round
- Longevity: Around 4-5 hours
Tom Ford Tobacco Vanille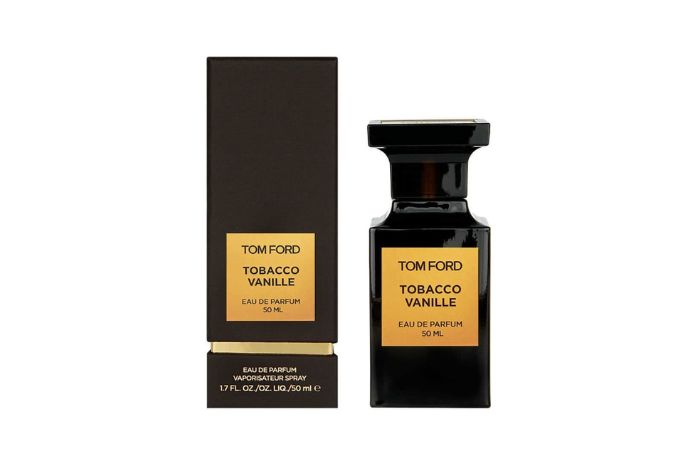 For the best men's colognes to attract females in the spicy & warm fragrance family, this is the best choice. Spice and tobacco notes come out hot and heavy, but are perfectly softened by vanilla, tonka bean, and cacao. The woodsy notes exude sensuality while leaving a modern and heady impression of confidence and power. Head to Sephora if you want to buy this cologne at an affordable price as this store always releases coupons and promotional codes to help shoppers earn more savings.
Characteristics:
- Top notes: Tobacco leaf and spicy motes
- Heart notes: Vanilla, Cacao, Tonka Bean, and Tobacco flower blossom
- Base notes: Dried fruits and Sweet woody notes
- Recommended use: Night during the coldest days
- Longevity: 10-12 hours
Hopefully, our suggestion of the best men's colognes to attract females will help you find the right scent for your preferences. You can also find more best men's colognes to attract females Bath And Body Works, Sephora, and many other big-name stores. If you have other options, do not hesitate to share them with us. We will consider and complete our post. And you can find many amazing promo codes and great deals from multiple brands on our coupon site. Don't miss out!