6+ Unique Mens Halloween Socks 2022 To Get In Spooky Spirit
coupon4all.com
October is approaching, and if you are anything like us, you're counting down the days to Halloween. We guess that you probably have a ready Halloween costume or plan for the horror night, but what about the days before? Thinking about getting unique and spooky socks to wear every day during Halloween this year? If this idea is bubbling up in your mind, read out our picks of 6+ unique mens Halloween socks 2022 and enjoy the festive atmosphere soon.
Love Sock skull socks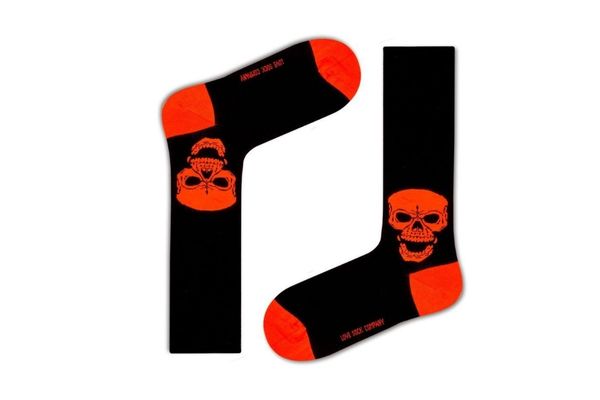 All socks manufactured by Love Sock Company are made with the softest organic cotton, so they give you comfort and softness all day long. Catching up with the festive atmosphere, the company has produced many pairs of Halloween socks that are colorful and have fun patterns. These Love Sock skull socks are sold for $14 (the price is set at the time of writing) at Walmart.com, but you may get cheaper prices when applying valid Walmart coupon codes to your purchase. These mens Halloween socks with 2 main colors, including black and red, combined with skull motifs are definitely a great choice during this spooky season.
Primitives by Kathy mens Halloween socks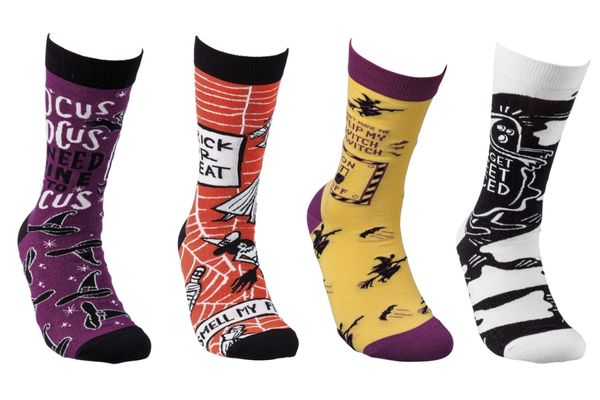 These laugh-out-loud socks with ghost designs are definitely indispensable for Halloween 2022. You can mix these mens Halloween dress socks with shorts in order to reveal spooky yet fun prints. Made from cotton nylon spandex material, they are also durable and stretch well.
TeeHee Novelty Happy Halloween Fun Crew Socks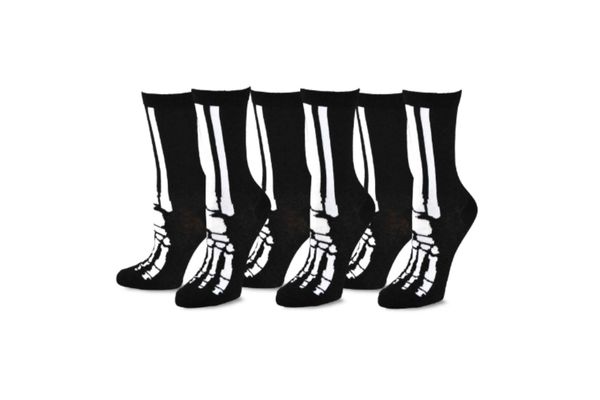 This set of TeeHee Socks is the best gift for your boyfriend or other family members this Halloween. Made of high-quality soft polyester material, this pair of mens Halloween socks are breathable, absorbent, stretchy, and most important - odorless. Wearing these socks when running, going to the gym, or playing soccer, it's so much fun.
Old Navy Printed Novelty Statement Socks 3-Pack for men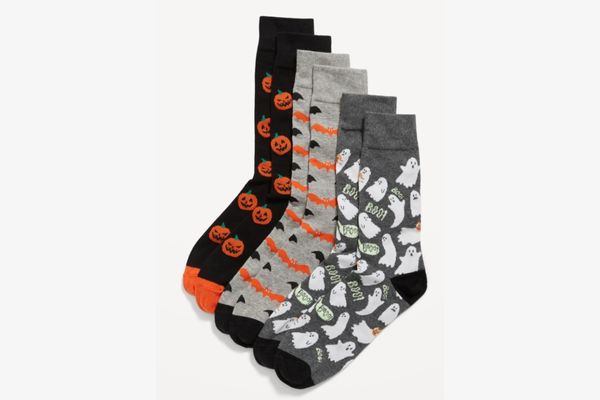 Old Navy is a renowned fashion brand across the world, and it's understandable that they have a wide range of novelty socks, including these colorful Halloween-themed socks. Each pair of socks will come in a different design with different prints for you to change up every day, including pumpkins, cobwebs, and ghost motifs. All socks are made of a soft-knit cotton blend that is soft and stretchy enough to keep your feet comfortable. Remember to check our site and save the active Old Navy coupon $5 OFF, 10 OFF coupon code, and other deals before shopping for Halloween socks for guys at Oldnavy.gap.com.
TENYSAF Fun Halloween Socks for men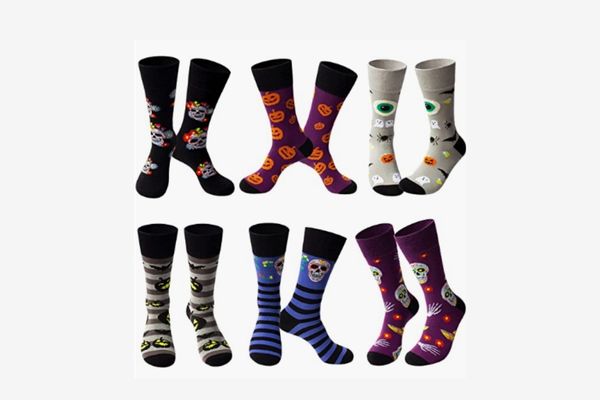 These TENYSAF Halloween socks fit adults with US shoes size 7-13. Novelty socks combined with fun and a few spooky patterns, such as the black pumpkin with bats, colorful skulls, ghosts, and spiders will double the Halloween fun. What about the material? These Halloween socks for adults are made of soft and comfortable fabric, including 95% combed cotton and 5% polyester. They are lightweight, sweat-wicking, and stronger, offering the best wearing experience.
HotSox Men's Witch Pumpkin Crew Socks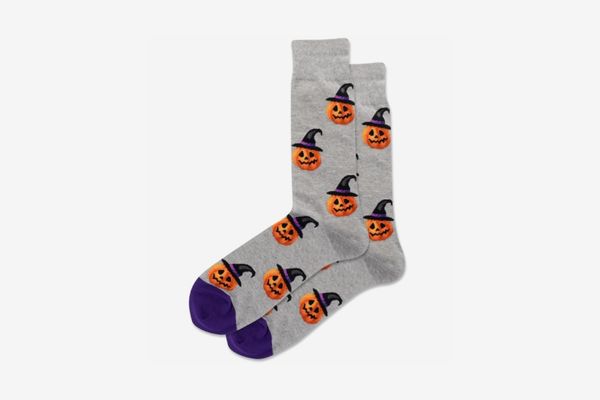 This Halloween will meet your feet with classic pumpkin and witch prints. We count on that these mens pumpkin socks will complete your holiday look with a touch of eccentric and horror style. This pair of socks are made of high-quality fabric, including 50% cotton, 26% polyester, 21% nylon, and 3% spandex, so they are machine washable at cold and tumble dry low.
Happy Socks Halloween Monsters Sock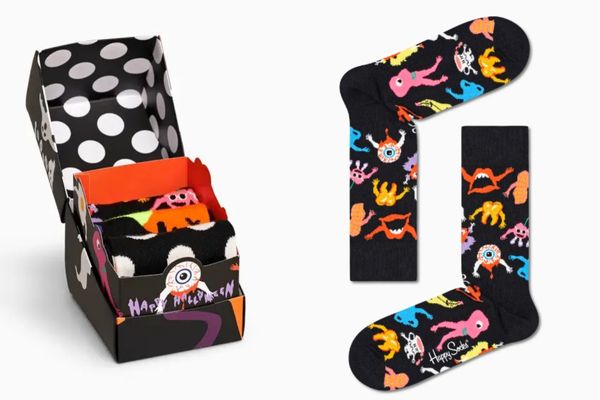 It's time to prepare for Halloween 2022 with these spooky socks. Happy Socks products come in a Halloween-themed box that contains three pairs of colorful and vibrant socks. These socks will help you stand out when you are out with friends, walking your pet, or simply wearing them every day. You don't look weird as October is coming!
What's the best place to buy mens Halloween socks?
In fact, we've compiled the above list based on designers' opinions, Internet user reviews, and our experience. We think that the best place to buy the best and most unique mens Halloween socks is online. You can find hundreds or even thousands of product and brand options, then you can compare prices and quality easily. As long as you buy from a reputable source, such as mens Halloween socks Target, Walmart, etc., the product you choose will not let you down.
Don't forget to check out the 6+ unique mens Halloween socks we recommend here, and it's important that you do your own research to make the best choice. If you have more options, such as men's fuzzy Halloween socks, don't forget to share them with us. We will review, rate, and experience ourselves to update our list continuously. Hopefully, our article can help you in some way! Don't forget to follow our site to get more interesting posts and coupons.